Coordination seminar in Georgia.
During the period from May, 24 till May, 31st, 2011 within the limits of the project "the Network of electronic remote training for improvement of professional skill in tourism sphere (Belarus, Ukraine and Georgia)" Wenet the coordination seminar in Tbilisi (Georgia) has taken place.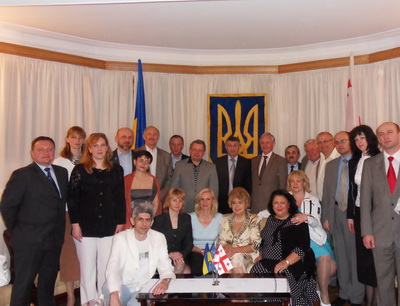 The seminar was attended by representatives of all European universities and universities of Belarus, Ukraine and Georgia, which are part of the project consortium. NTU delegation was led by the Rector Dmitrichenko MF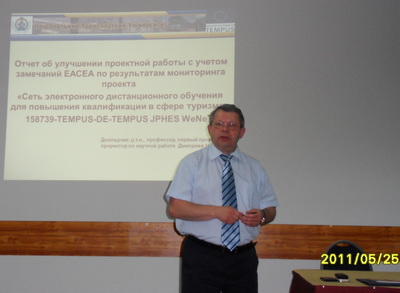 During the coordination meeting was provided reports on the status of project work in the partner countries. Report on Ukraine, which presents the results of the last year of nine Ukrainian universities from different regions of the country, reported the rector, vice-rector for scientific work of M. Dmitriev
National Transport University is responsible for the creation and operation of the Ukrainian national portal. Director ІZDN Andrusenko S.І. presented by the Ukrainian national portal for distance education, which works in the updated mode. The portal is constantly updated information on activities and events, links to portals, Belarus and Georgia, which provides the ability to create a unified network for remote training in tourism. In order to enhance the dissemination of project results and to inform potential participants in the portal placed annotations courses.
The coordination of the workshop were held offsite meeting in Batumi on the basis of Batumi State Maritime Academy and based in Kutaisi Kutaisi University of Law and Economics. Workshop participants were introduced to the research problems of tourism and tourism education in Georgia, and marketing of various tourism destinations, as the tourism industry.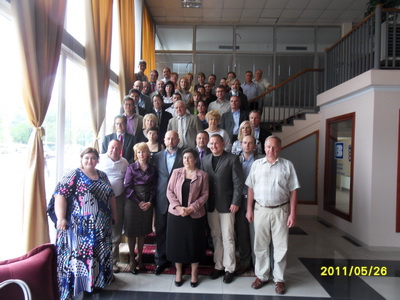 As part of the coordination meeting signed a cooperation agreement between the National Transport University and the following universities of Georgia: Batumi State Maritime Academy (Batumi) Georgian Aviation University (Tbilisi), Tbilisi State University named after Ivan Dzhavahishvіlі (Tbilisi) and Kutaisi University of Law and Economics (Kutaisi).
Deputy Dean of the Faculty of Economics, Management and Law Bakulіch OO